SERVICES
ENERGY SURVEYS
Prepare surveys according to the guidelines of the authorities [1] to (among other things and where applicable):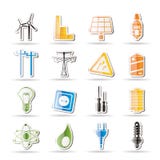 Find energy saving potential – to reduce energy related expenses
Collect and display history of Energy Usage.
Collect and made available energy usage and distribution of (main) energy consumers.
Establish a system to follow and report energy consumption as well as exceptions.
Enable forecasting energy usage levels following proposed changes.
Determining energy saving potential.
Prepare priorities to implement energy saving measures.
Our past Energy Surveys (Years):Dor Chemicals (2006, 2012), Carmel Chemicals(2007), Starkist(2013)[2], Galil Herbs(2014), Ahva(2014), John Deere BH(2015).
[1] https://energy.gov.il/subjects/energyconservation/documents/ecsurvey.pdf (Hebrew)
[2] With "Nidan" www.nidan.co.il

APPRENTICESHIP
Want to initiate a plant wide improvement project or even a local

unit upgrade while honing the skills of your in-house staff? Here's your chance! Our senior engineers shall rally your staff, guiding them through the design and decision making process of your projects, improving teamwork, leadership skills and underlining control issues. The final result shall be a successful project, on schedule due to time dedicated to an "outside" contractor, with an added benefit of improvement of your staff's capabilities.

WORKSHOPS

Custom tailored workshops: Process, Process Control, Instrumentation
Born from demand by the industry, a tailor maid workshop for your operating staff, be it engineers, operators or any personnel involved in the workings of your plant control system. A 1-3 day workshop including a "hands on" approach to control issues, with no mathematics, giving your team improved control skills and tools to better understand the process and its control . This workshop has evolved into a full compulsorily course in the chemical engineering department of The Academic engineering college in Jerusalem. This workshop has already been given to a number of major companies in the Israeli industry such as "Haifa Oil Refineries ltd." (2007-2009, several workshops at different levels according to participants),"Nilit" (2009), Phonicia (2008), Bromine Compounds (2009), Rotem Amphert (2010), Dead Sea Works (2012) and others.
Main goals of these workshops:
Acquire knowledge and refresh old one regarding Process Control – adapted to participants.
Exposure to advanced forms of thinking.
Acquaintance with new techniques.
Practical training the material – subject to local availability.
Target participants:
Process Engineers.
Process Control Engineers.
Senior operations crew.
Process Control application Group.
Process Instrumentation Personnel.
"I hear and I forget, I see and I remember, I do and I understand[3]." Hence – practical part is extremely important and recommended. Full list of available subjects and a possible plan/ days is given. Additional subjects can be prepared – enough timely notice is given.
DATA MONITORING
CONTROL LOOPS TUNING
PROCESS DESIGN AND PROCESS CONTROL
More than often, production personnel are caught up in the day to day workings of the plant, resulting in "tunnel vision" towards the single goal of maintaining known production parameters and goals. This may affect your plant in several ways, be it in acceptance of curtain operational "myths" by your operating team or planning for the short term or resolution of a local problem – as opposed to a system wide point of view. Our engineers shall diagnose and analyze your plant with "fresh eyes", and the freedom to think "out of the box" together with your experienced personnel while striving to optimize the total performance of your system. Most of our projects fall within this category like: Haifa refinery (ORL), Bromine Compounds, Rotem Amphert, Dead Sea works, Periclase, Gadot Petrochemicals, Dor Chemicals and Machteshim-Adama, to name few. More details and references are available upon request.

PROJECTS MANAGEMENT

 Planning a new production line or implementation of new equipment in the plant? Re-thinking the way things work? Conflicting ideas and opinions from the management team? . Our highly experienced project management engineers shall assist you with all your project needs. With a plant wide view, critical decision making and the freedom to operate outside the realm of production staff, a fresh look at the problems and goals is received, while keeping with good engineering practice, resulting in success of the project.